I recently realized it's been a year already. A year Vincent and I left Paris. A year we became nomads. A year we started our indie journey. I thought it was probably a good time to write a summary of the past year.
Sometimes I feel like I did not accomplish much. So I thought of going over the past year to see what we have achieved. It actually restored my energy and was an opportunity to define what's coming next.
October 2017, bye bye Paris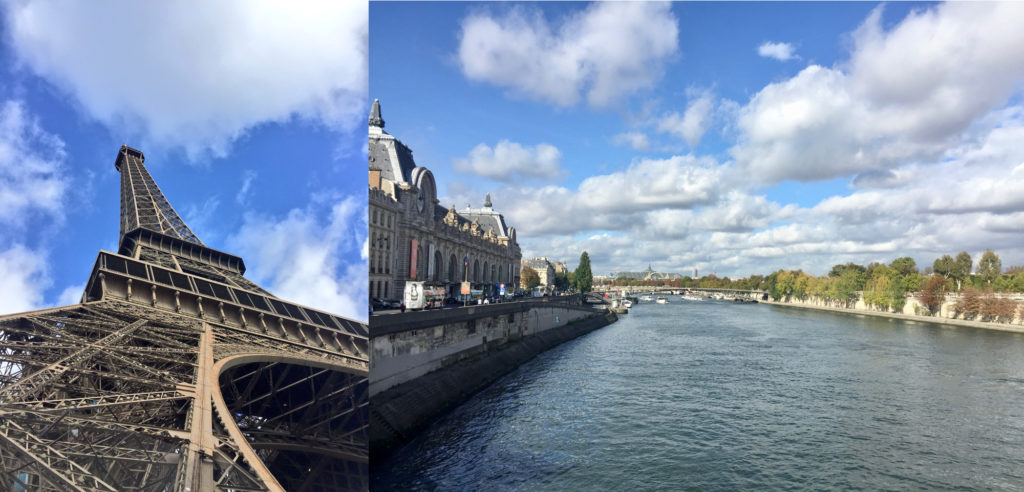 October is the month we decided to leave Paris. We were tired of the Parisian startup ecosystem: it just didn't fit us. The city was too expensive for us and we were not fully taking advantage of it. We also definitely needed some fresh air. We changed both our professional and personal lifestyles by becoming nomads and indie makers.
Neither our families nor our friends understood our decision, but we knew it was what we wanted to do. Since we had a car, we decided to start a Tour de France and discover the beautiful regions of our country.
November 2017, new life beginning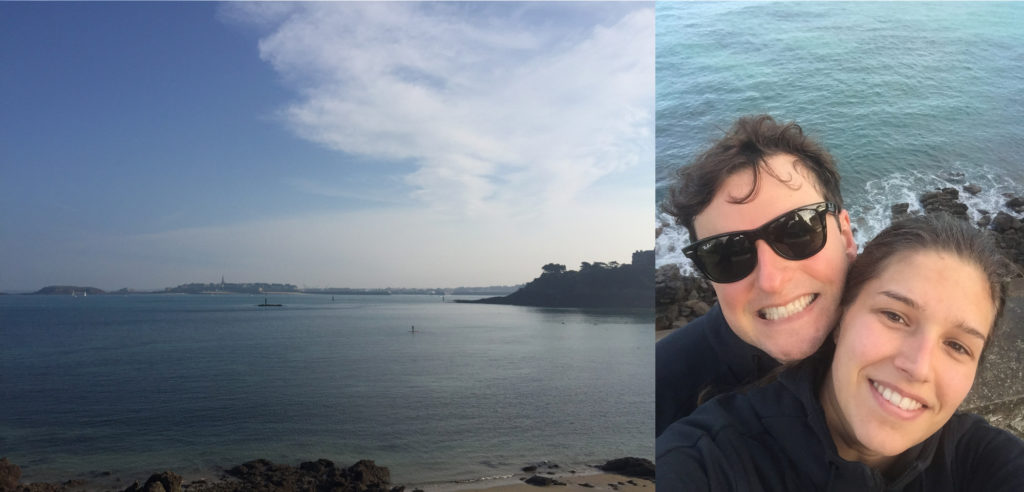 We chose Brittany as our first destination and ended up in Dinard. It's a region we wanted to see and it wasn't far from Normandy where we were going to visit our families for Christmas anyway. So far, it's still one of our favorite destinations among all.
The region is absolutely beautiful; I could make an entire album of their empty beaches in Autumn. There are a lot of places to visit in this area. And kouign amann of course, which is a local pastry mainly consisting of butter and sugar.
Product Hunt was organizing a remote hackathon during November and we decided to take part. It was an opportunity to build something in a month, and we needed the breath of fresh air after spending a year working on a single app. We already had ideas we wanted to work on. The first one was Threader (named Feathure at the time), an iOS app offering a selection of Twitter threads and displaying them nicely in a single view; and Emoji Search bar, an iOS custom emoji keyboard with a search bar to easily find the emoji you're looking for.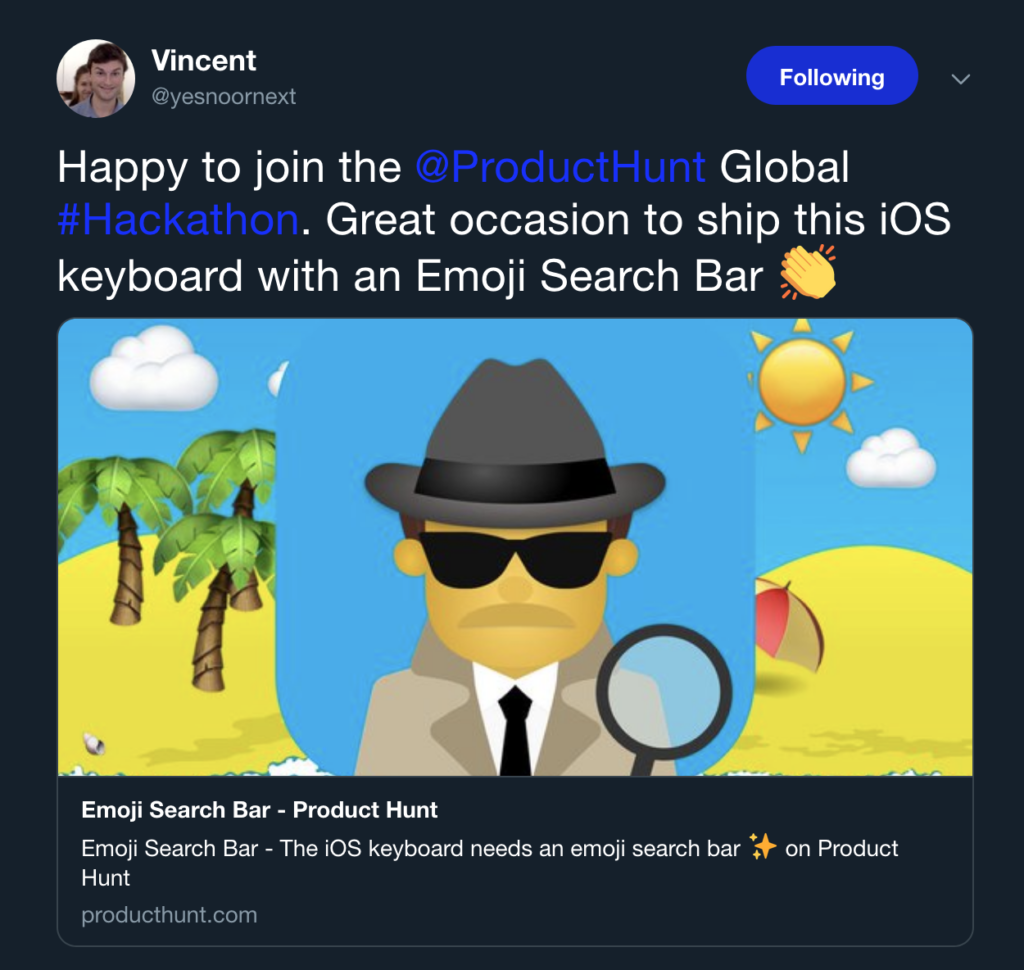 It was probably not a good idea to start two projects at the same time because we hadn't finish any of them at the end of the month. But at least we had two prototypes, people interested in our products and we did talk publicly about what we were building. In a word: improving.
December 2017, sad Christmas
This was honestly a really tough month. One of our dogs died. We were really close to her. It was devastating to us and we weren't able to work properly for several weeks. We also came back to visit our families for Christmas and without going into details, it didn't go well. Yeah, it was definitely a shitty month.
January 2018, back to work

New year, new place. We spent the month in Noirmoutier. Although it is a popular beach resort, it was totally empty at this time of the year. It was really cool to have all the beaches to ourselves. The place is beautiful.
It was also time to get back to our projects. We had built two prototypes during November and wanted to work on them in order to launch. However, we were not satisfied with Emoji Search Bar so we made a v2. We had no idea a keyboard could be that difficult to build. That's when we understood how good was the work Apple had done on their keyboard. There are many things we don't see and which are hard to reproduce. It's easy to create a bad user experience. It wasn't smooth enough, so we worked more on it. Regarding Threader, we were on the right tracks and hoping to launch the next month.
That month was a mentally challenging too since I lost both my grandfathers within a week. I was coming back from the funeral of the first one when the second one passed away. On top of them passing away, I had to come back and forth between places to attend both funerals and be with my family.
February 2018, Threader's launch

Vincent and I wanted to try the countryside to see if we'd like it. We cleverly picked the coldest month of the year to spend four weeks in the middle of nowhere in an old and rustic house. It was f***ing freezing! As it turned out, that was definitely too much countryside for us. We were too isolated, it was too cold and the Internet was really bad, which really didn't help since that's when we launched Threader.
Our app was validated and published a few days after submitting to the App Store. We officially launched it right after on Twitter. We didn't have many followers, so it was not explosive (0 RTs and 6 likes on my launch tweet to be exact). However, Chris Messina had already noticed us before, and he offered to hunt us on Product Hunt. The inventor of the hashtag, hunting our Twitter client! It was one of our first moment of glory. It's obviously what we could call a vanity metric, but still… We were excited! It was also our first launch on Product Hunt.
We received something like 150 upvotes but got feedback and users who are still using the app today. We also got featured in the "New Apps We Love" on the App Store which got us 2,700+ downloads. That was more than a decent launch to us!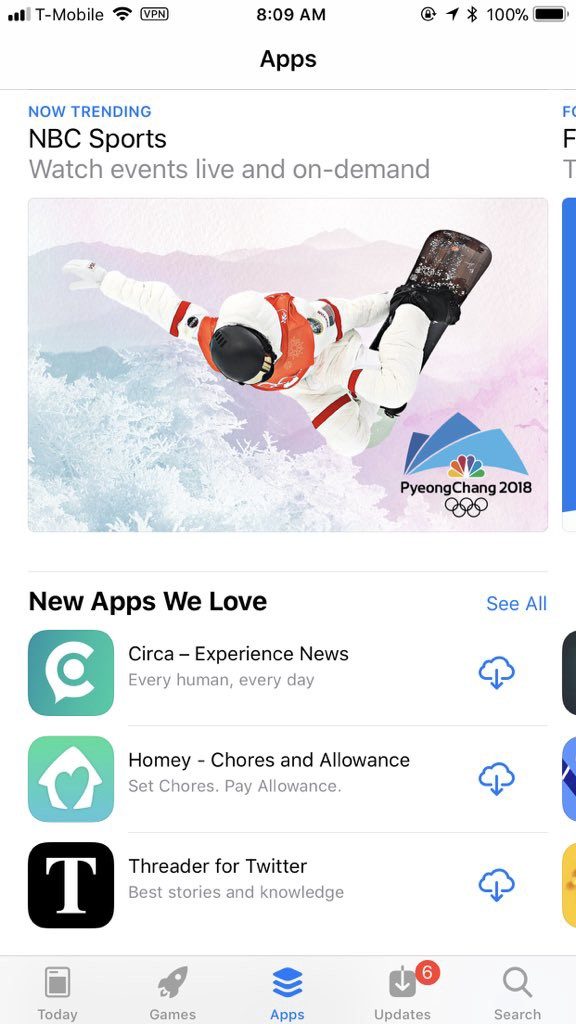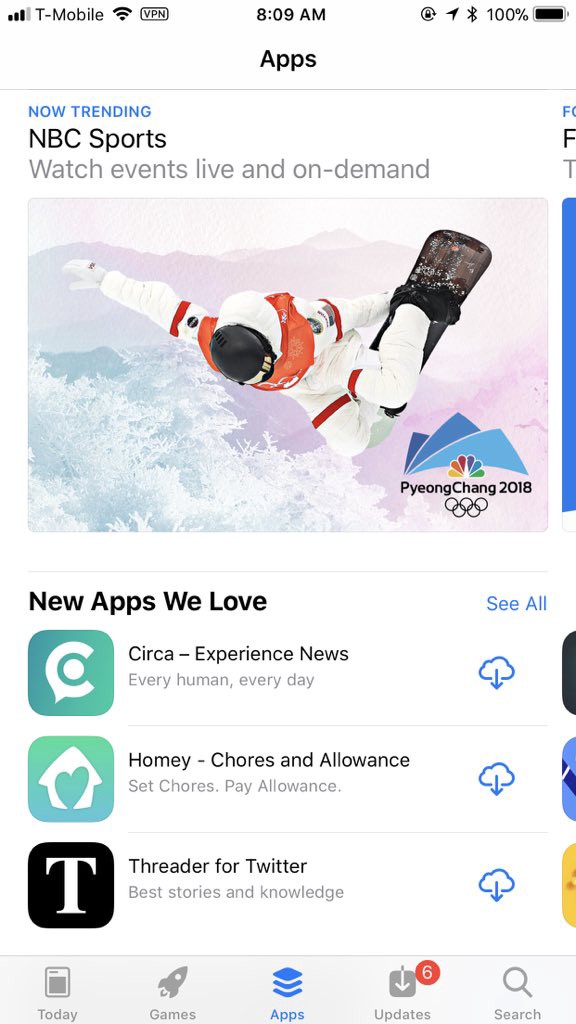 February is also the month I wrote my first article, a tutorial to submit your app to the App Store. We bought AppStoreMakers.com with the idea of making it a platform for developers publishing apps on Apple, but we didn't do much more about it. We might make it rise from the dead someday.
March 2018, discovering the maker community

We joined wip.chat, an online community for makers, and discovered Telegram at the same time. That's probably the month I spent the most time on it too, so I haven't always been at the top of my productivity. It was pretty addictive. Thankfully I recovered. 😉
When starting your entrepreneurial journey, you can't necessarily rely on your family and friends because they don't understand what you do. Sometimes I really feel like an alien to them. So finding a community of makers, doing the same things we do and supporting us was greatly helpful. We felt less lonely.
We spent the month in Gironde, near the Bassin d'Arcachon. Way warmer and more comfortable than our previous destination, which was a relief. This is definitely a place to visit if you're an oysters lover. The Bassin d'Arcachon is bordered with small cities and fishing villages. It's near the ocean, which we were missing at our previous destination.
During this month we mainly fixed bugs, implemented new features and answered the generous feedback we received from our users. We also replied to the bad ratings we received on the App Store. Users often fail to realize there are actual people behind an app. It's even harsher in our case: we are two indie developers, not a full department of engineers from a big company. Anyway, we replied to each one of them on the App Store and contacted the people we could find on social networks.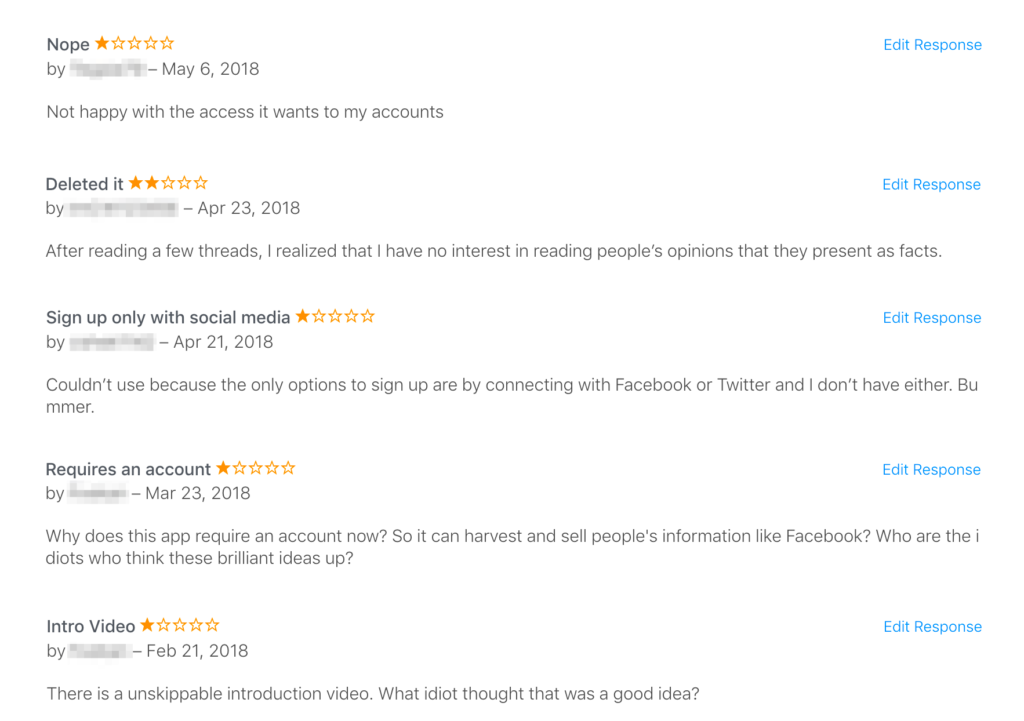 With a lot of patience, we managed to turn several 1-star reviews into a 3, 4 or 5-star review. Our rating on the App Store affects our ranking, so it was important for us to improve it. Today we have a global rating of 4.3/5 and we want to keep increasing it. We also decided to release Threader in the UK.
Regarding Emoji Search Bar we were still unsatisfied and started to leave it aside.
April 2018, the birth of Women Make

We got back to Normandy and spent a few months on the coast, a place we know well and appreciate. After joining a community of makers, I quickly realized I was struggling to find other women in this industry. This is when I created Women Make, originally named WIP Women, since I started it on wip.chat. As an introvert, it was a real challenge for me to gather women and create a place for us. Vincent was very encouraging, which was a huge support.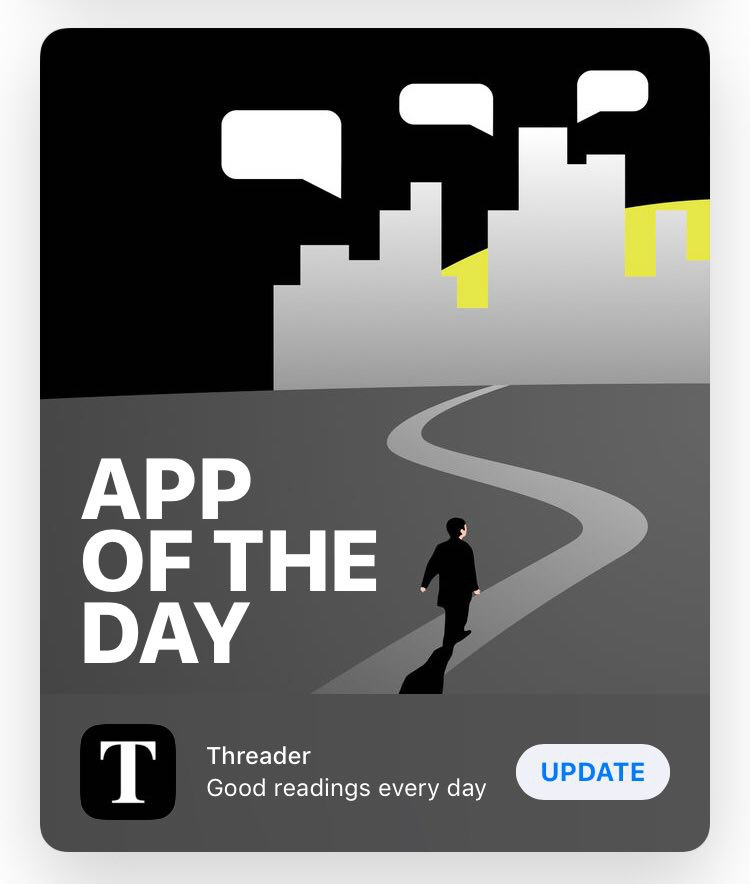 The most incredible event of the month was when we got featured as an "App of the Day" in the US and the UK! We couldn't believe two indie developers had been chosen by Apple among so many apps. We immediately released Threader worldwide hoping to be featured everywhere but it was too late. Anyway, we were still so happy. We got countless downloads and stayed in the top 10 of our category for a few days. If you want to try your luck, I wrote a guide to help you get featured on the App Store.
May, one app in a month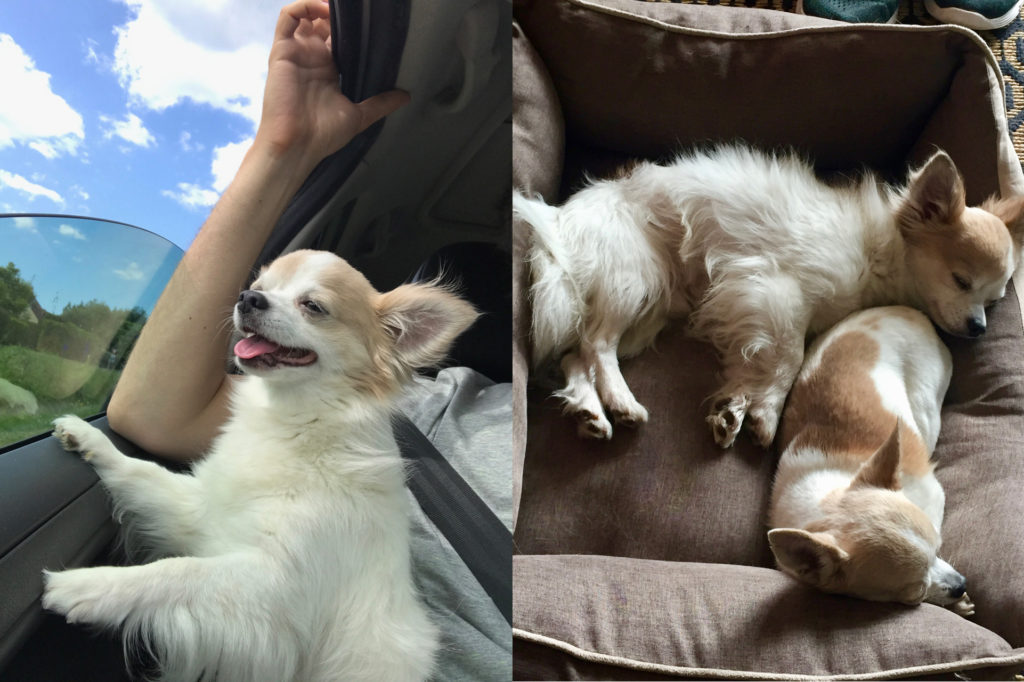 Mid-April, we started working on a new app. Our goal was to prove to ourselves we could shorten our "build and launch" phase again by a bit more and make our first sales. We decided to develop a Mac menu bar app. Although we had never done this before, it seemed feasible in a month and I had experience with iOS, which was definitely helpful for MacOS.
We launched IP Man on Product Hunt as well as on Reddit and Hacker News, which was a first time for us. It was honestly scary and comments could be pretty harsh, but we learned to be less sensitive to this with time. We also got featured on the App Store again! While we are still featured in the "Apps For Developers" section, we don't sell many anymore.
We made about 220+ sales the first month, and then it slowly went down. To this day, we have made a total of 420+ sales, which represents $1.56k turnover. Minus Apple's cut (30%) we made about $1.1k. We pushed updates along with new features after the launch, so it actually represents more than a month of work in the end.

Threader only had a landing page at the time. Vincent worked to make the threads readable on the website too, which was going to help us get more traffic and make our iOS app more visible.
June, one app in two weeks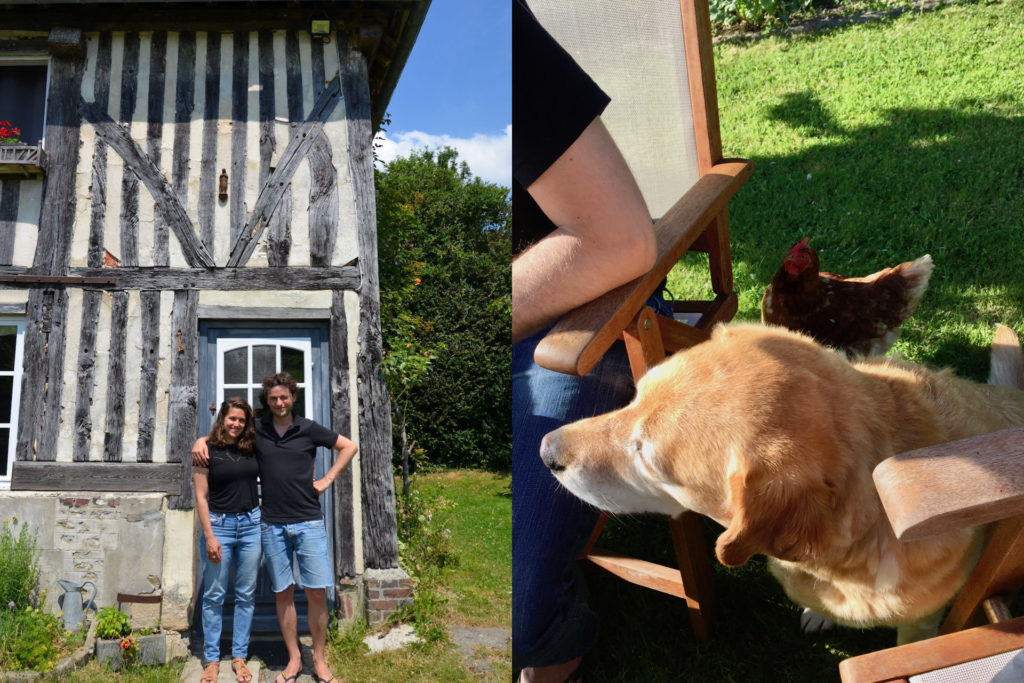 After IP Man, we thought we should launch more apps and decided to develop another Mac menu bar app. We basically reproduced the same process, but faster: app development, find a name, create a logo, prepare all the assets (images, screenshots, demo video, descriptions, etc.), make a landing page and… launch. It took us one week this time.
It went well but we got a bit disappointed. We didn't get featured on the App Store this time and sold a total of 75 units, meaning $264 in sales, which was $184 after Apple's cut. Not a success. I think it showed us we shouldn't expect it to work every time. Launching fast can be fun and give you the confidence that you can actually do it, but it's not necessarily a good long-term strategy. It got us thinking. We had sold our first apps, but we needed to strategize better to eventually make a living out of this.
In the meantime, we enjoyed a nice place for a few weeks, still in Normandy, and it reconciled us with the countryside. We had amazing weather and tried to take advantage of it, which we often forget to do. We took care of a lovely dog and four hens, enjoyed their eggs we collected every morning, learned how to catch them and put them in their house before the night, walked in the meadow with horses running around us, appreciated the fresh fruits and vegetables from the garden and met amazing people.
July, laptop issues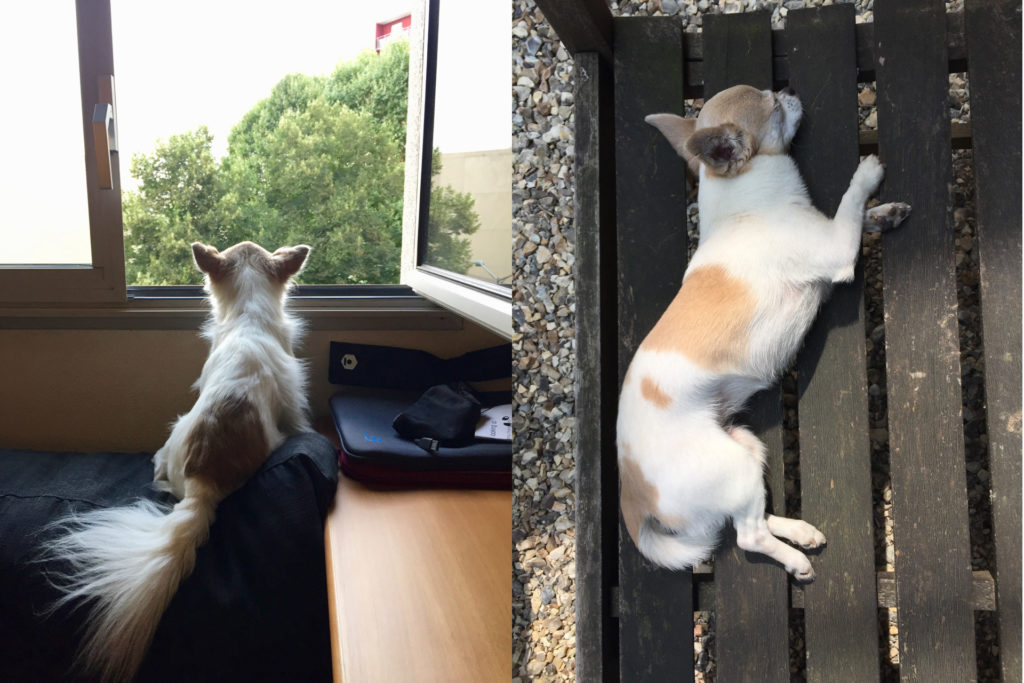 We didn't progress as much as we would have liked this month. Did I mention we were still traveling with 2 iMacs? We bought laptops but had to send them back before getting new ones. We spent about two weeks without our computers, which was inconvenient for work.
In the meantime, Women Make was growing. I was still spending quite some time animating, moderating, putting women at the forefront and bringing more people into it. I also started a newsletter, which was new to me. The feedback was great, which motivated me to keep working on it. I also realized I had spent a lot of time on this project and, although it's for a great cause, I should find a way to monetize it, or at least compensate my hard work.
A mistake we made during these last few months is that we neglected Threader. And it cost us. We were about to realize this.
August, an attempt at making IP Man viable and a common blog
We spent the month near Lyon. The city is really nice. We kept a house and took care of two cats. Although there was a pool to cool down, the heat was unbearable and made it really hard to stay focused and be productive. Fortunately, this heat didn't last the whole month.
As I already mentioned earlier, we tried to better leverage IP Man, our first paid app. We knew there were customers since we had sold a certain amount of copies. So the MVP was validated. We now needed to make it viable and improve the sales in the long term.
Vincent created a new website to make it look more professional than a simple landing page: he made it look nicer, described the features, added testimonials, etc. We had coupons for Google and Facebook so we decided to try AdWords and Facebook campaigns. It was a total fail. We experimented with A/B testing, tried different phrasings, images, settings, etc. until our coupons ran out. But none of them worked.
On the Women Make front, I launched a patreon. It was time to offer people a way to support the work I had been doing since its creation. There are different tiers and I was so thrilled to see Pieter Levels become my first Top supporter!
August is also the month where Vincent wrote his first article ever and inaugurated our blog twomakers.io with it. Since we're working together, we created it as a way to write about our common entrepreneurial journey. With this first post, Vincent really opened his heart and shared intimate thoughts. The good surprise is that it made it to the front page of Hacker News! As always there were harsh comments. Since it was pretty personal it was harder to take than when you talk about a product you made. But he also got a lot of very nice comments and encouragements.
Unfortunately, we initially forgot to put a link to the signup form at the bottom of his article and added it after the wave of traffic. This blog post got us 9,200+ visitors and the first 70 subscribers to our mailing list.

Threader celebrated its 6-month anniversary. As I said, we realized we didn't take care of it as much as we should have. Statistics were slowly going down, I wasn't pushing as many updates as I used to and Vincent had not improved the site much either. We realized it was time to wake up before it was too late and decided to make it our focus again.
September, Threader back in the game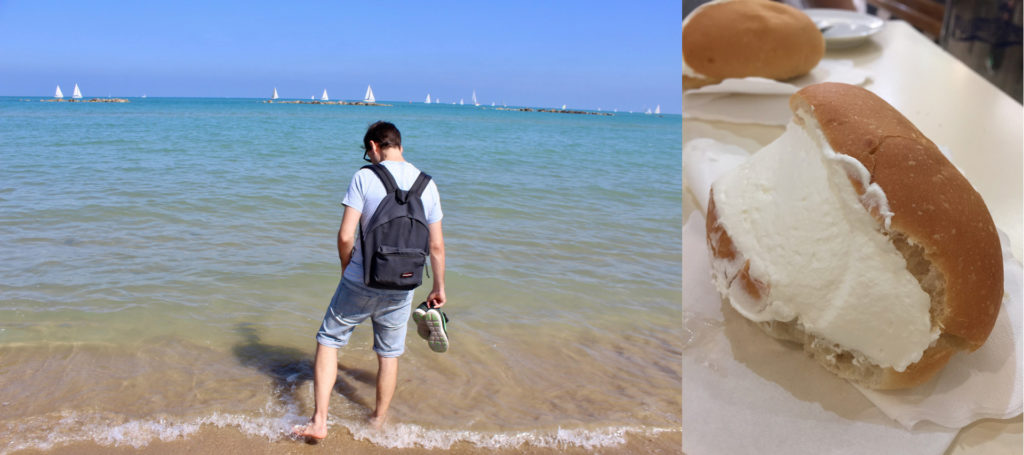 Our original plan was to head to Spain and then Portugal but our host cancelled. Since we were near the Italian border, we decided to get there. I mean, the food is great, you know? That was enough to convince us.
We spent the month on the Adriatic coast, near Pescara. The city is pleasant: not too big, with enough enjoyable places to visit, and near the sea. We had quite a few nice breakfasts there, drank too much coffee although we had quit, and discovered an Italian speciality, the maritozzi, which consists of a sort of sweet bun filled with whipped cream. I recommend the Cremeria Bresciana if you ever go to Pescara.
We got back working on Threader. Vincent created the bot that allows users to compile a thread from Twitter. It was a good way to bring traffic. On my side, I started implementing in-app purchases and Premium features in our iOS app so we could finally generate some revenue from Threader.
We also spent more time animating the Twitter account, finding new users, pushing our best content on different platforms, sharing updates with our users through email campaigns, etc. Traffic was growing, we were getting more attention and we saw well-known people subscribing to our app, including Twitter employees. Threader also made the front page of Hacker News several times. Threader was back in the game!
Women Make was growing too. Thanks to an opportunity offered by Ben Tossell, I decided to organize a 30-Day Challenge with the community. The goal was to build and launch something during October. I was planning to participate myself and was afraid about not being able to animate the event, work on my own project during it, and keep progressing on Threader at the same time. It was definitely a challenge!
October, the Women Make challenge and our first sales with Threader

October was a food-y month: we ate the best pasta, ravioli and pizza of our Italian trip. We spent the month near Viterbo, between Rome and Florence. We experienced what it's like to live in an Italian village, which was certainly interesting, although a bit too lonely for us. It was great we got to meet our Airbnb host and his daughter who were both really nice. We also had an amazing time in Rome where we just ate and walked non-stop for three days.
Like I said, the Women Make 30-Day Challenge was a… challenge. October was really busy. I decided to work on a podcast interviewing women entrepreneurs while taking care of the community and managing the challenge and its participants. The podcast in itself was quite scary for me. I detailed this experience a bit more in this post.
It was definitely a good way to celebrate the 6-month anniversary of Women Make. 110+ participants joined and dozens of projects were launched at the end of the month. I was truly impressed by the result.
At the beginning of the month, we also launched Premium on Threader iOS. We were so excited to actually sell subscriptions! We were also anxious about the technical aspect, since it was the first time we were doing this. Unfortunately, we had a few bugs, but the users have been cool about it and we fixed them very quickly.
Some of Threader's links made the front page of Hacker News, we were #1 and #2 at the same time! It was crazy! This got us about 27,000 visitors on the first day, and we reached 550+ people at the same time on the site. However, we noticed that despite the traffic spike, not that many people ended up subscribing to Threader iOS. We knew we had to bring more features to the site, and this became our next goal.
The 12 next months: the year of profitability
Threader got its first Premium users and the traffic is growing. We released an iPad version and we are working towards adding the iOS features to the site. It will allow us to have more paying customers.
Women Make got its first financial supporters and gained a lot in visibility. I can see women are more and more visible in the maker space so that's a huge win. I'd like to improve the site so it can be used as a tool and an extension of our Telegram group.
We have so many ideas to implement in both of these projects. Whilst we may not be the fastest shippers in the world, but we know our strength is our long-term vision and the care we put in our products. We both think those are the most important aspects.
Whether it's Threader or Women Make, we could have taken shortcuts to generate more traffic, get more users, make more money faster. But we really have a long-term plan, and we want to build something durable with strong foundations.
Today our #1 goal is to grow the income of these projects. If we want to make a living from our products, we need to generate more cash. 2018 was about turning our back on our previous lives, getting a fresh start, starting our indie journey, developing and launching products, creating an audience, making our first sales, generating our first recurring revenue, and finding our place as entrepreneurs. 2019 will be the year allowing us to rely solely on this source of income.
On the mental side of things, we also have improvements to make regarding our work/life balance. Photos may be misleading, we actually worked way too much and didn't take the time to appreciate every place we've been to. I think it's even more challenging when you're working as a couple. Sometimes it's hard to draw a line between your personal and professional lives. We also moved a lot and are planning to stay longer in each place, so it's less tiring.
I don't know if this article will be useful to other people but I'd be glad if it is. A thousand thanks if you're supporting one of our products: it's a big deal to us. I wish you a happy new year and to complete your goals in 2019, whether they're related to work and entrepreneurship or not.
***
Thanks to Clo and Anne-Laure for proof-reading this long article.
Subscribe to our newsletter to get notified when we write something new.