I am excited and scared, this is my first ever blog post. But I am happy to be sharing what I'm working on and writing about something I truly care about: the beginning of Women Make and what let me to create this community.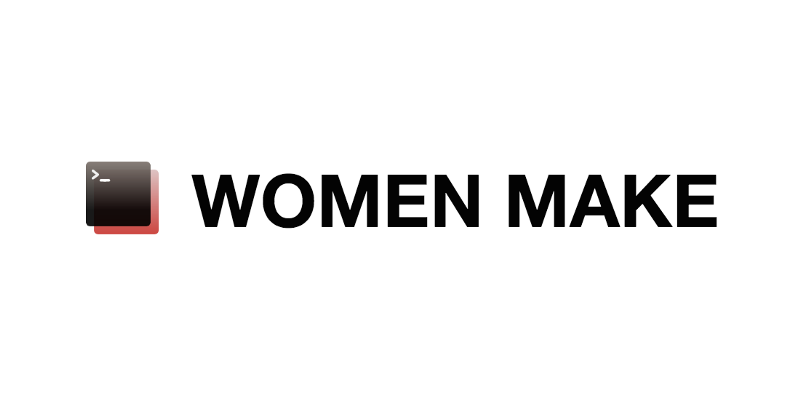 Who am I?
I am a French indie developer and maker who has worked in the tech industry for a few years now. This field can be tough when you are a woman but I never felt like it was my place to do something about it. I admired those who are involved in making a change, there is so much work to do. That's why I often feel overwhelmed, because it requires significant effort to make very little impact. I never participated in these debates in the past, except over conversations with friends at diners.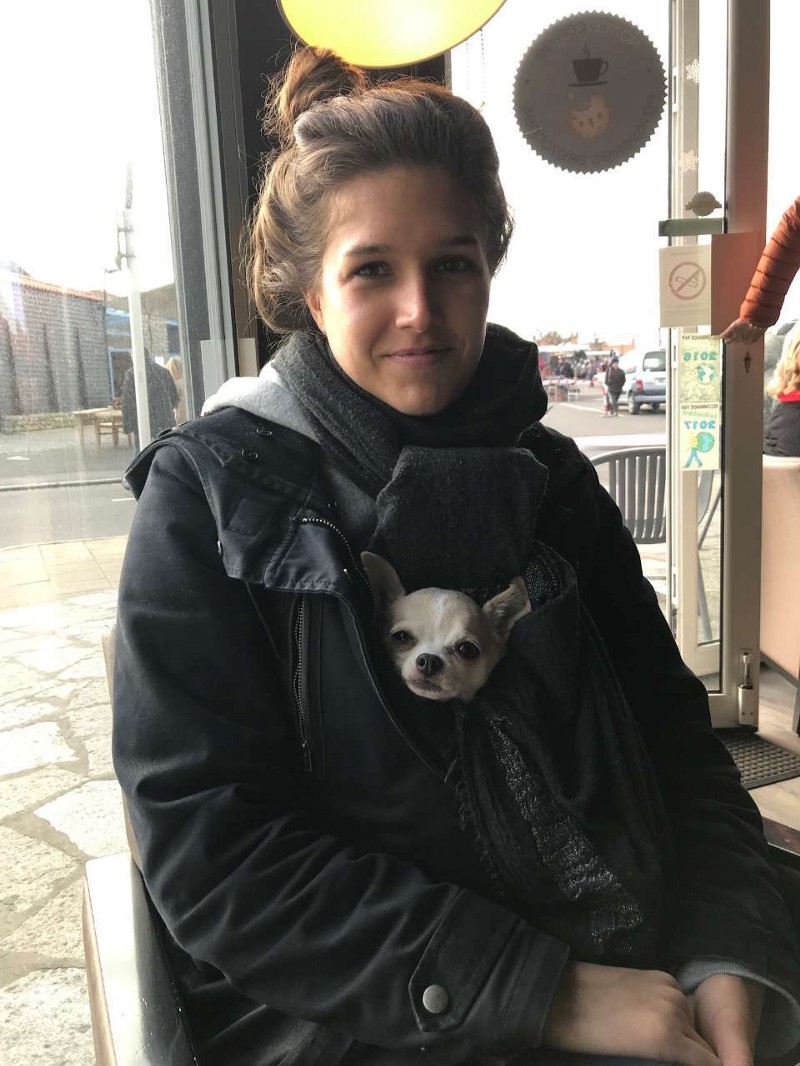 Although there are existing communities, I never felt that I could identify with them as most of them appeared to be a group of working girls talking politics and making appearances at fancy events — which I do believe they should be doing, I just couldn't identify myself with these groups.
Over the last few years, I have spent most of my time coding and recently (last few weeks) have started to talk with more people (mostly online). I used to live in Paris, however, after I discovered Pieter Levels a few months ago he made me understand that I didn't have to feel guilty about not wanting to connect with the toxic Parisian startup ecosystem. I left my apartment and became a digital nomad. Now I build my products in public and have since met a community of makers through Twitter and wip.chat. I now feel less alone and more confident in the what I am doing. All these changes have seemed for the best and have made me feel better. I am still anxious but that's probably part of the job — but I am feeling more aligned with myself than before.
Why Women Make?
Since I've been connecting with other indie makers like me, I soon realized that I was only talking with men — which I'm kinda used to as I went to an engineering school and although they had a pretty decent quota of women, I still mainly talked with men.
I came to the realization: "That's my fault. I don't talk to women because I don't reach out to them." When I started to look for them it was actually a real struggle. Where the women makers at? It's already difficult to find interesting/relevant people to follow on Twitter, but now I was trying to limit my search to women which made it even more difficult.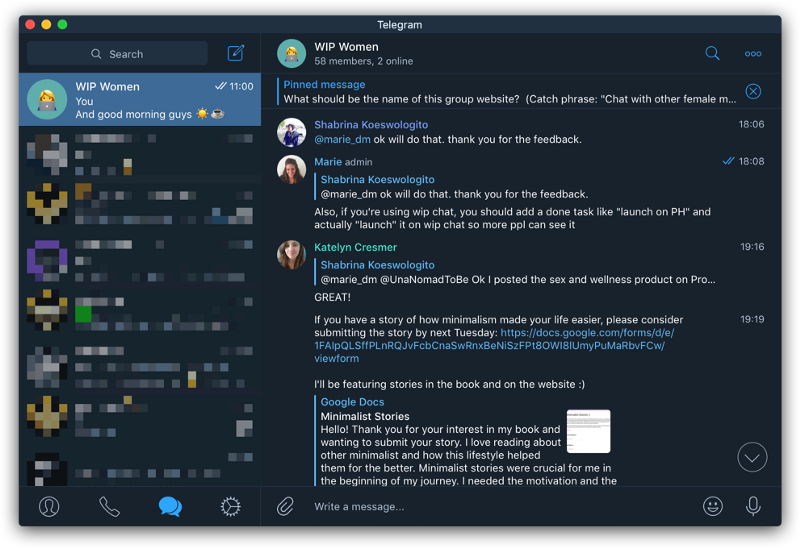 That's when the idea of creating a group on Telegram came to me. I searched for women who had an account on wip.chat and contacted them directly. I also tweeted the link and made it public to keep it open to everyone. It was exciting to see people coming up on the group — even when it was just curiosity. We do have a certain % of men in the group. They are active and supporting the growing women maker community by inviting their female friends! I was happy because I managed to do what was important to me: gather some women makers so that we could feel less alone, chat together and support each other.
After I made the group, I quickly realized that there was so much more that could be done with this community. Pretty quickly I wanted to create a website that listed the members. Any new person coming to the site would know there are plenty of other women makers across the world she can talk to and get support from if necessary.
So, what's next?
I see there being 3 main challenges on this project:
Attracting more women makers (and other underrepresented demographics in general) on the group.
Make this future website a useful platform for us.
Keep a good ratio of men to women as this group is open for everyone to join.
I'm really excited to work on this and make something useful that could be helpful for people. I'm really glad that I've met all these awesome people building amazing things. Our small community has already helped me a lot on this project (thanks Jess, Una, Toni, Manasvini, Abhinaya, Katelyn, Aleksandra and all the others 💖).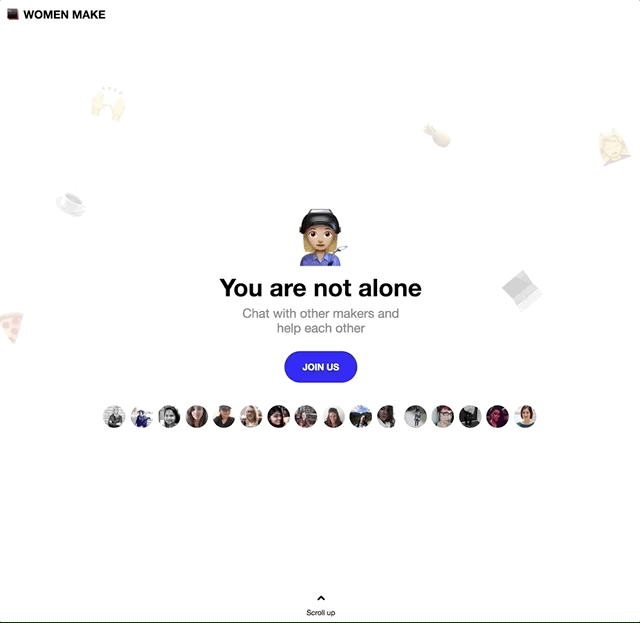 It was hard to write this 1st article. But I did it and I hope to start writing more and keep you updated along the way.
You can subscribe here if you want to get notified when the website is out.
You can join us and spread the word to your women friends. You can contact me on Twitter if you have suggestions about this article or the project, or just want to talk to me 🙂
❤️ Lastly, I'd also like to thank Vincent who's helping me on this project, as well as Jess and Tigran for the re-reading.
---
If you want to help me to develop this community, you can support me via my Patreon.

Get notified the next time we publish an article here by subscribing to our newsletter.